Warning Details
Below are the details for this warning.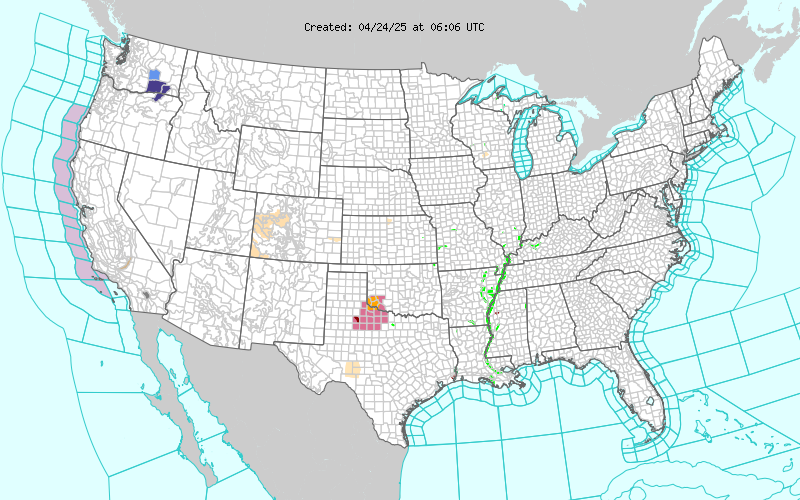 Warning Details
---
Location:

Butte; Harding; Northern Black Hills; Northern Foot Hills; Sturgis, Piedmont Foot Hills county in South Dakota

Until:

01:00PM (CDT)

Expired

Movement:

S @ 0mph

NWS:
---
.A fast moving low pressure system will bring rain, changing to snow, to the area tonight into Tuesday morning. A couple of inches of snow will occur, with several inches from the northern Black Hills toward the southeastern Montana border. ...WINTER WEATHER ADVISORY REMAINS IN EFFECT UNTIL NOON MDT TUESDAY... * Rain and snow will become all snow late this evening. The snow will diminish around noon Tuesday. * The heaviest snowfall rates will occur between midnight and 6 AM Tuesday. * Total snow accumulations of 2 to 4 inches are expected. Locally higher amounts are possible on the northeastern slopes of the Black Hills and near the Montana border. * Visibilities will be greatly reduced at times due to falling snow. * Road conditions may becoming slippery...including during the morning commute on Tuesday.