Warning Details
Below are the details for this warning.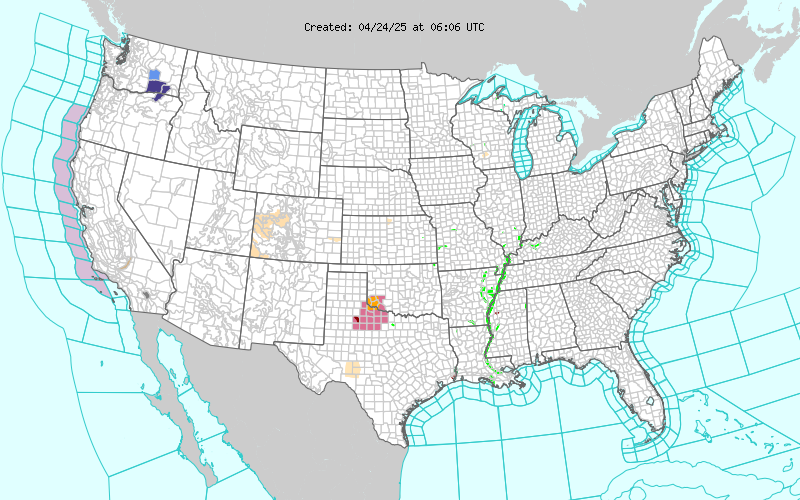 Warning Details
---
Location:

Bighorn Mountains Southeast; Bighorn Mountains West county in Wyoming

Until:

07:00AM (CDT)

Expired

Movement:

S @ 0mph

NWS:
---
...Significant snowfall for the Northern and Central Mountains as well as Cody Foothills tonight through Friday night... .Another spring storm will bring significant precipitation to areas along and east of the Divide late tonight through Friday night. The precipitation is expected to begin as rain in the valleys tonight, but change over to snow down to around 5000 feet Friday morning with the quickest change over occurring in the Cody Foothills. Significant amounts of snowfall are expected over the Absaroka, Wind River, and Bighorn Mountains as well as the Cody Foothills. The heaviest snowfall amounts are expected over the Bighorn Mountains where the snow is expected to linger through much of Friday night. ...WINTER STORM WARNING REMAINS IN EFFECT UNTIL 6 AM MDT SATURDAY... * TIMING...Snow will develop between midnight and 6 AM Friday. Periods of snow, heavy at times, will then continue through Friday night. * TOTAL SNOW ACCUMULATION...8 to 14 inches with higher amounts above 9000 feet. * MAIN IMPACT...Powder River and Granite mountain passes will become slick and snow packed. Visibility will be under a quarter mile in heavier snow, which could be very disorientating for those recreating in the back country.