Warning Details
Below are the details for this warning.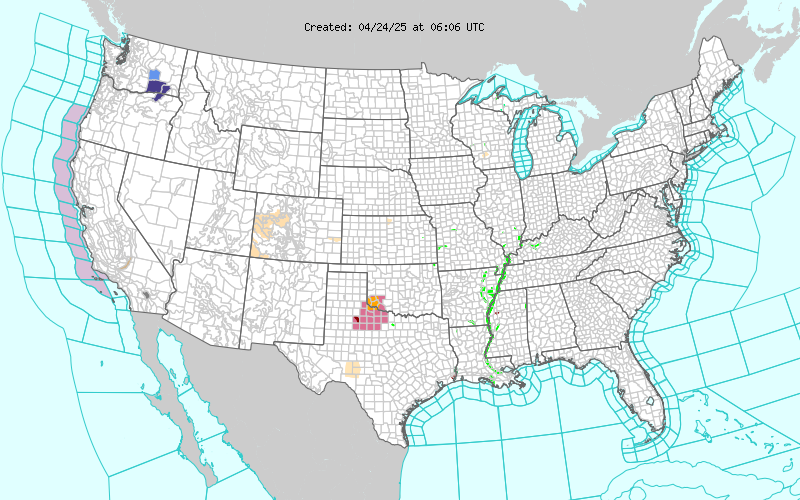 Warning Details
---
Location:

Cascade; Judith Basin; Meagher county in Montana

Until:

01:00PM (CDT)

Expired

Movement:

S @ 0mph

NWS:
---
...Snow Returns to the Mountains... ...WINTER WEATHER ADVISORY REMAINS IN EFFECT FROM 9 PM THIS EVENING TO NOON MDT FRIDAY FOR THE LITTLE BELT MOUNTAINS IN CENTRAL MONTANA INCLUDING KINGS HILL PASS... * Locations: Kings Hill Pass. * Timing: Snow will develop this evening and continue through late Friday morning. A period of moderate to heavy snow is expected late tonight through early Friday morning. * Snow Accumulations: 4 to 6 inches over Kings Hill Pass, with 1 to 3 inches at lower elevations down to around 4500 feet. * Winds: West 10 to 15 mph with gusts up to 20 mph. * Visibilities: Reduced to a half a mile or less, especially late tonight. * Snow Level: 7000 feet lowering to 4500 feet. * Impacts: The heavy wet snow will create snow covered and slushy roads and may produce isolated power outages. Colder and raw conditions for those with outdoor interests.