Warning Details
Below are the details for this warning.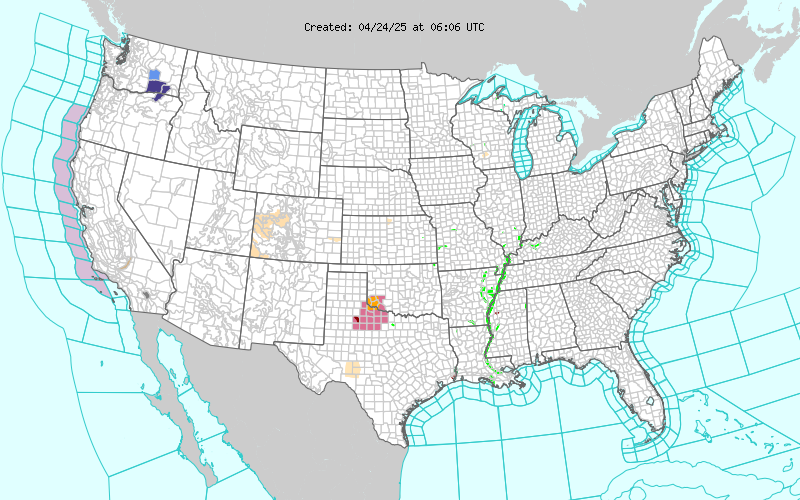 Warning Details
---
Location:

Elkhead and Park Mountains; Flattops; Gore and Elk Mountains, Central Mountain Valleys county in Colorado

Until:

07:00PM (CDT)

Expired

Movement:

S @ 0mph

NWS:
---
...WINTER WEATHER ADVISORY REMAINS IN EFFECT UNTIL 6 PM MDT FRIDAY ABOVE 9000 FEET... * LOCATIONS INCLUDE...Trappers Lake...Highway 40 up to Rabbit Ears Pass...I-70 from East Vail to the summit and McClure Pass. * TIMING...Showers and isolated thunderstorms this afternoon becomes more organized and turns to all snow through the evening with the passage of a cold front. Snow will then continue at times through Friday evening. * SNOW ACCUMULATION...4 to 8 inches with locally higher amounts possible, mainly above 9000 feet, with lesser amounts below. * SNOW LEVEL...Starting around 9,000 feet this evening and lowering to mountain bases by Friday morning. * WINDS...Southwest 10 to 15 mph with gusts up to 25 mph this afternoon and evening, becoming northwest by early Friday morning. * VISIBILITY...Decreasing to less than 1 mile at times in moderate to heavy snowfall. * IMPACTS...Higher elevation roads and highways will be icy and snow packed with areas of slushy conditions also expected, especially during the overnight hours. Main impacts seen above 9000 feet.