Warning Details
Below are the details for this warning.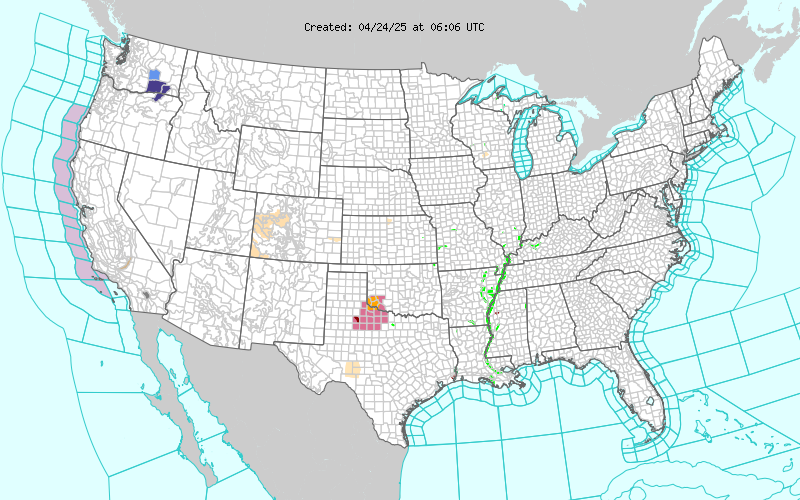 Warning Details
---
Location:

Sierra Madre Range; Snowy Range; South Laramie Range county in Wyoming

Until:

07:00PM (CDT)

Expired

Movement:

S @ 0mph

NWS:
---
...ACCUMULATING SNOW RETURNS TO HIGHER ELEVATIONS OF SOUTHEAST WYOMING THURSDAY NIGHT AND FRIDAY... ...WINTER WEATHER ADVISORY REMAINS IN EFFECT FROM 6 PM THIS EVENING TO 6 PM MDT FRIDAY... * TIMING...Snow showers will begin over the Snowy and Sierra Madre ranges early this evening and increase in intensity overnight. Rain will change to snow by late evening over the South Laramie Range. Snow will taper off during the day on Friday. * TOTAL SNOW ACCUMULATIONS...6 to 10 inches for the Snowy and Sierra Madre Ranges. 3 to 5 inches for the South Laramie Range. * WINDS/VISIBILITY...Southeast to East winds around 15 mph with gusts to around 25 mph. * IMPACTS...Hazardous travel likely due to snow covered roads and low visibility. Those planning outdoor recreation should be prepared for snowy conditions and low visibility at times.