Warning Details
Below are the details for this warning.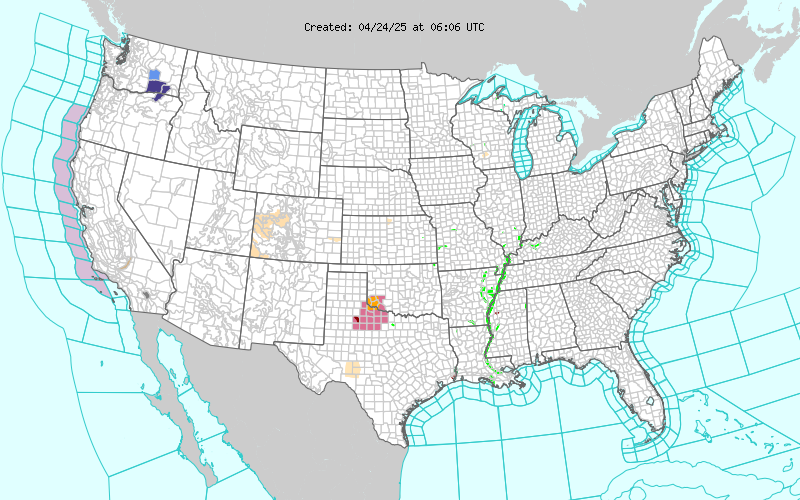 Warning Details
---
Location:

Elkhead and Park Mountains; Flattops; Gore and Elk Mountains, Central Mountain Valleys county in Colorado

Until:

07:00PM (CDT)

Expired

Movement:

S @ 0mph

NWS:
---
...WINTER WEATHER ADVISORY REMAINS IN EFFECT UNTIL 6 PM MDT THIS EVENING ABOVE 9000 FEET... * LOCATIONS INCLUDE...Trappers Lake and other high elevation back country routes. * TIMING...Although snow is expected to taper off through the day today periods of locally intense snowfall will be possible through this afternoon. * SNOW ACCUMULATION...An additional 2 to 4 inches with locally higher amounts possible. * SNOW LEVEL...7,500 to 8,500 feet. * WINDS...Northwest 10 to 20 mph with gusts up to 30 mph. * IMPACTS...The heavy snow will make many roads impassable and may produce widespread power outages due to the weight of the snow on tree limbs and power lines.