Warning Details
Below are the details for this warning.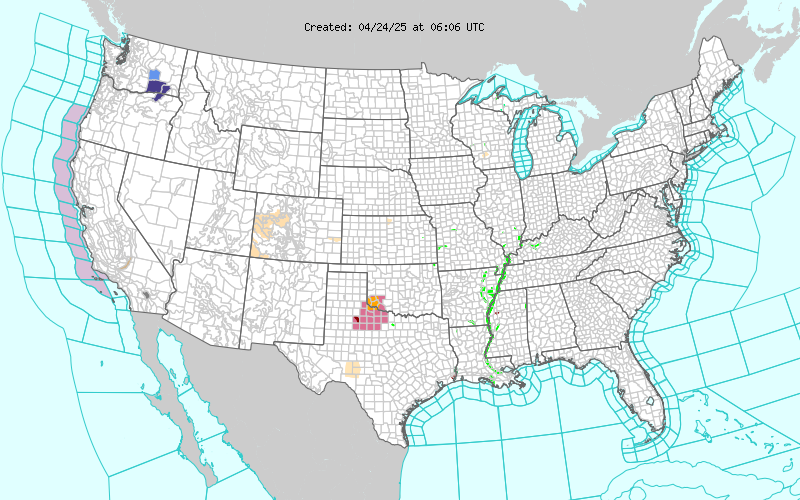 Warning Details
---
Location:

Northern Rocky Mountain Front county in Montana

Until:

01:00PM (CDT)

Expired

Movement:

S @ 0mph

NWS:
---
...Impactful Snow Expected in the Mountains through Friday Night... A wet and cold storm system will bring a significant change in the weather to central and Southwest Montana, including high elevation snow. The greatest impacts are expected in the mountains, with impacts enhanced due to weather conditions during this event being much different than antecedent conditions. ...WINTER WEATHER ADVISORY REMAINS IN EFFECT FROM 6 PM THIS EVENING TO NOON MDT SATURDAY FOR ELEVATIONS ABOVE 6000 FEET... * Locations: All high elevation locations in and around Glacier National Park above 6000 feet, including Marias and Logan Passes. * Timing: Rain will develop later this afternoon, changing to snow by this evening. Mountain snow will continue through Friday, gradually ending from north to south Friday night. * Accumulations: Snow accumulation of 1 to 3 inches at pass level. * Winds: Northeast 10 to 15 mph with gusts up to 25 mph. * Snow Level: 6000 feet. * Impacts: Slushy snow accumulations may cause minor travel difficulties over mountain passes, especially tonight through Friday. Wet and raw conditions will cause hypothermia issues for anyone caught unprepared in the backcountry. In addition, the wet and snowy conditions will make operations more difficult for fire personnel.