Warning Details
Below are the details for this warning.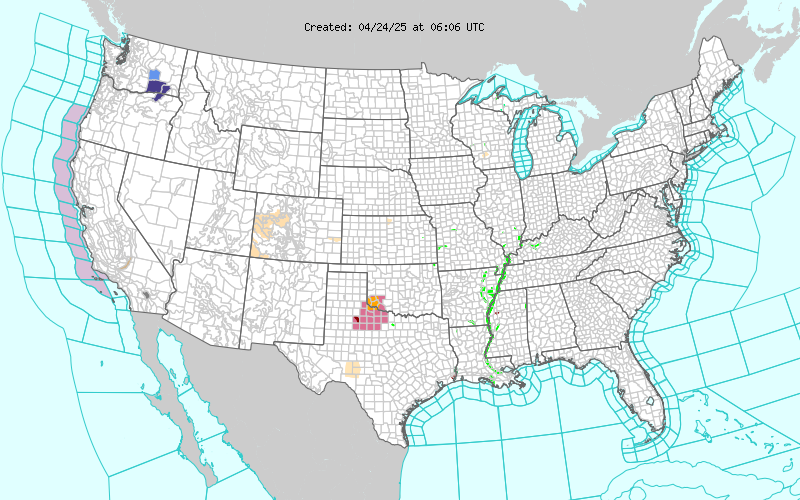 Warning Details
---
Location:

Beaverhead; Gallatin; Madison county in Montana

Until:

01:00PM (CDT)

Expired

Movement:

S @ 0mph

NWS:
---
...Impactful Snow Expected in the Mountains through Friday Night... A wet and cold storm system will bring a significant change in the weather to central and Southwest Montana, including high elevation snow. The greatest impacts are expected in the mountains, with impacts enhanced due to weather conditions during this event being much different than antecedent conditions. ...WINTER STORM WARNING IN EFFECT FROM 3 AM FRIDAY TO NOON MDT SATURDAY FOR ELEVATIONS ABOVE 6500 FEET... The National Weather Service in Great Falls has issued a Winter Storm Warning For elevations above 6500 feet for accumulating snow, which is in effect from 3 AM Friday to noon MDT Saturday. the Winter Weather Advisory is no longer in effect. * Locations: All high elevation locations above 6500 feet, including Raynolds Pass, Chief Joseph Pass, Big Hole Pass, and Monida Pass. * Timing: Rain will change to snow tonight as snow levels lower to around 6500 feet. Snowfall rates will peak Friday. Mountain snow will gradually end from west to east on Saturday. * Accumulations: Snow accumulation of 3 to 6 inches at pass level, with amounts of 6 to 12 inches above pass level. * Winds: North 10 to 15 mph with gusts up to 20 mph. * Visibilities: Reduced to one mile at times in falling snow. * Snow Level: Lowering to 6500 feet. * Impacts: Slushy snow accumulations will cause travel difficulties over mountain passes, especially tonight and again Friday night. Wet and raw conditions will cause hypothermia issues for anyone caught unprepared in the backcountry. In addition, the wet and snowy conditions will make operations difficult for fire personnel.