Warning Details
Below are the details for this warning.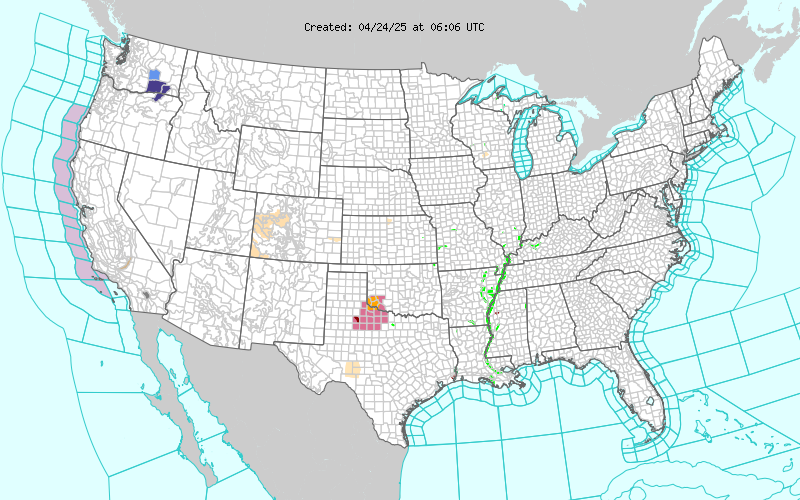 Warning Details
---
Location:

Northern Blue Mountains of Oregon county in Oregon

Until:

01:00AM (CDT)

Expired

Movement:

S @ 0mph

NWS:
---
...FIRST SIGNIFICANT MOUNTAIN SNOWFALL OF THE SEASON... .A cold northwest flow with abundant moisture will bring snow levels down from 4500 feet today to around 3000 feet Friday. This will produce the first significant snowfall on roads over the eastern mountains of Oregon which will impact travel. ...WINTER STORM WARNING REMAINS IN EFFECT UNTIL 11 PM PDT FRIDAY... * WHAT...Heavy snow expected above 3500 feet. Plan on difficult travel conditions, including during the evening commute. Total snow accumulations of 2 to 7 inches between 3500 and 4500 feet and 6 to 14 inches above 4500 feet, are expected. * WHERE...In Oregon, Northern Blue Mountains of Oregon including Meacham, and Tollgate. In Washington, Northwest Blue Mountains including Ski Bluewood. * WHEN...Noon today to 11 PM Friday. * ADDITIONAL DETAILS...Roads are likely to become snow packed especially in the overnight periods. Snow level will be 4500 feet today lowering to around 3000 feet late Friday. Look for significant reductions in visibility at times.