Warning Details
Below are the details for this warning.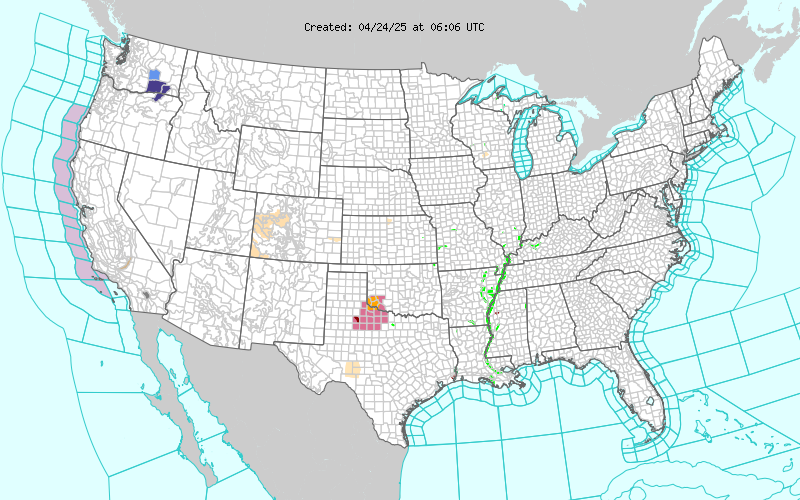 Warning Details
---
Location:

Choctaw; Clarke; Washington county in Alabama

Until:

06:00PM (CDT)

Expired

Movement:

S @ 0mph

NWS:
---
...ACCUMULATING SNOWFALL IS EXPECTED ACROSS PORTIONS OF INLAND SOUTHWEST MISSISSIPPI AND SOUTHWEST ALABAMA LATE TONIGHT THROUGH FRIDAY AFTERNOON... ...WINTER STORM WARNING IN EFFECT FROM MIDNIGHT TONIGHT TO 6 PM CST FRIDAY... * WHAT...Rain and snow mix developing after midnight with periods of all snow likely from around sunrise through Friday afternoon. Plan on difficult travel conditions, including during the morning commute on Friday. Bridges and overpasses will be the most susceptible to becoming snow covered. Total snow accumulations of one to three inches are expected. * WHERE...In Mississippi, Perry, Greene, and Wayne County, In Alabama, Choctaw, Clarke, and Washington County. * WHEN...midnight to 6pm Friday. * ADDITIONAL DETAILS...Look for significant reductions in visibility at times.